Onsite IT Support Services​
Don't hesitate to contact us
Office hours
Mon-Fri 08:30 - 17:00
Sat-Sun: Closed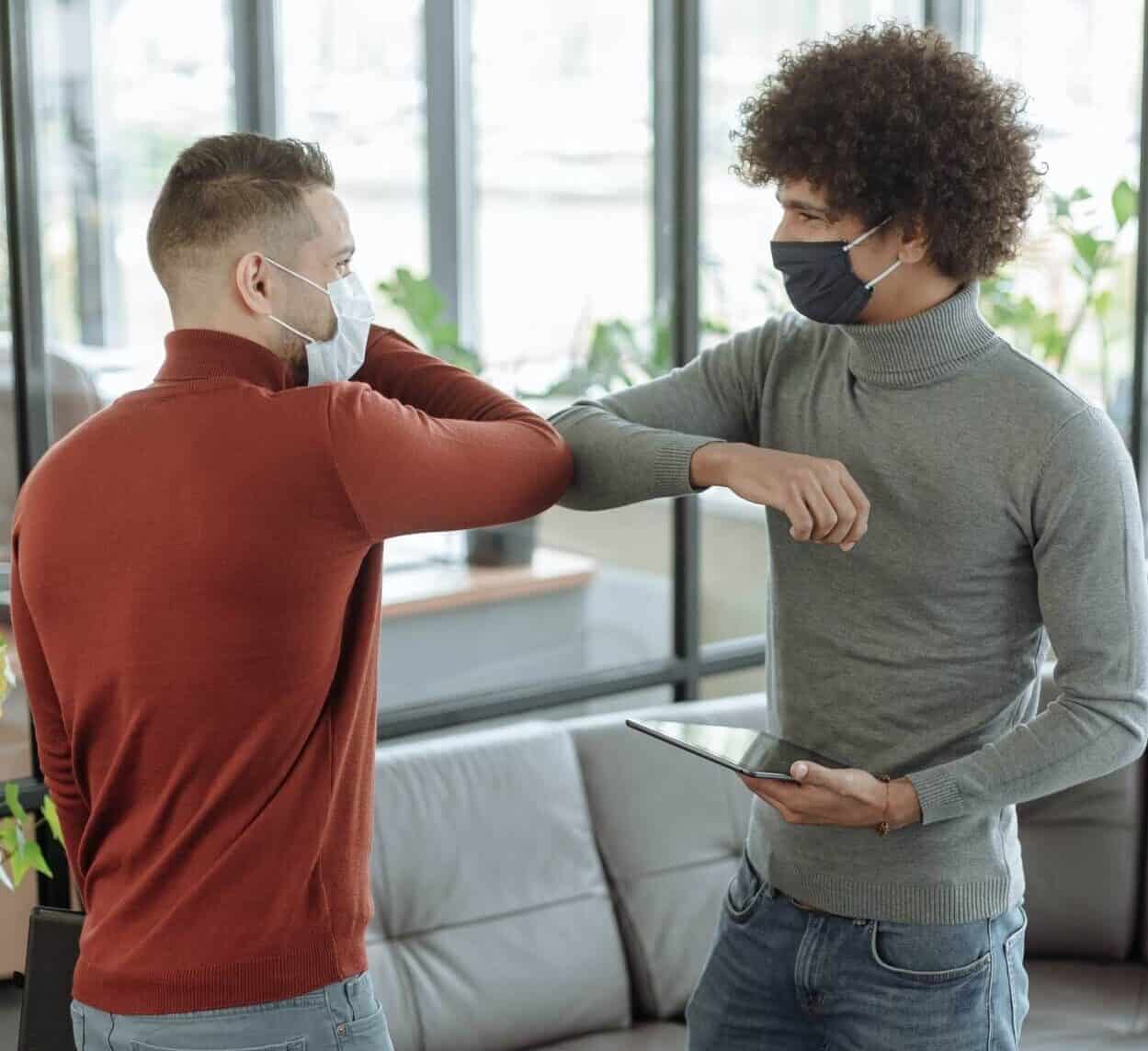 Sometimes tech problems can be solved by a simple phone call to your onsite support team. Sometimes, however, you will need to take a more hands-on approach with onsite IT support services.
Heev IT's IT support services are available on-site to restore your network's functionality and internet connectivity.
WHO NEEDS ONSITE SUPPORT SERVICES?
There's a good chance that you and your staff are not technically skilled enough to solve complex IT issues. A reliable IT Support company should be available to provide onsite technical support for any Home user or business, regardless of size. This will help you avoid downtime and productivity losses.
Some problems can be solved by simply restarting your computer. Others may require a phone call to a help desk. Our onsite support services will solve all problems.
How DoesONSITE IT SUPPORT WORK?

Depending on how complex your IT problem is, onsite IT support might be the best solution.

All it takes is a phone call to the IT help desk. They will attempt to resolve the issue in as many ways as possible, whether it is verbal instructions or via Remote IT Support. If this fails to solve the problem, a tech will be sent to your location to diagnose the problem and fix it. Based on the information received during the first call, your tech will be equipped with the software and tools necessary to fix the problem.

It is important to have as many details as possible about your tech. These are some questions to ask yourself:

What programs were running at the time of the problem?

What are you doing to fix the problem?

Do you have any previous history of this issue in your network?

Is your machine in the right place?

Did you know that your computer's information includes model, serial number and version? This information can be found in the "System Information" and "About This Computer" settings on your computer.

Did you take a note of any error codes?

This information will give your tech a solid start point. This information may help your tech decide that an onsite IT support visit is better than trying to walk you through complicated repairs.
Business IT SupportCONVENIENCE AND IMPORTANCE OF ONSITE IT SUPPORT

When your IT problem begins to impact your productivity, downtime losses will begin. You should have a team of tech experts available to visit your site and start diagnosing and fixing any issues that arise. For your convenience, experienced IT professionals can come to you so that you can get back on the right track as quickly as possible.
Fast Response
A quick response time is our top priority.
Sales Team
We offer exceptional, hassle free consultancy
Happy Clients
We pride ourselves on customer satisfaction.
Excellent service from Nigel. I have had problems with my laptop for 2 years with it just switching off when battery powered… even though the battery was fully charged. I have been to other computer repair companies who couldn't sort out the problem and advised me to get a new laptop. Nigel diagnosed the problem straight away as to do with the hinges. He repaired it with always keeping me informed as to the progress and followed up as to how the laptop was doing once he returned to me. I can highly recommend his profound excellent service. 👌
I have known Nigel for the last 4 years, I highly recommend him as he has been servicing my computers since I met him and I have been very happy with his service. Nigel has previously replaced the battery on my Dell laptop and he has replaced the silver lid cover ( back bezel )on my Laptop. Today he came to my house in Stellenbosch and replaced the battery in my daughter's Lenovo laptop and he also backed up my two business email inbox and sent items folders onto my laptop and onto my USB external hard drive within 2 hours. For a great personalised service for servicing your computer at home or at your office, I recommend that you contact Nigel.
Nigel is always to reach, respond quickly and his knowledge of computers is remarkable. Can be recommended with any hesitation .
Annette Gutierrez
2022-05-16
Really transparent and trustworthy IT support services. Technician were very helpful in responding to our request and did an excellent job with following up regarding system stability after they fixed our wifi problem.
Blanche Coleman
2022-05-12
We have been using Heev IT computer services for several years now. They are super reliable, dependable, and trustworthy. We never have to worry about our computer systems failing or fear networking problems. Any issue we've experienced was solved immediately, in a timely, organised manner. Nigel is especially patient and helpful and knowledgeable about computers. I always feel at ease when I call and he picks up the phone, ready to solve the issue at hand. I appreciate his IT support so much and highly recommend this company!
These guys are gifted Tech guys. The prices are very fair and competitive especially compared to other IT companies. Never had an issue with anything I needed to be done they where able to adjust and complete while being courteous. Their computer services is so good I always want to break something just to experience their excellent service again.
I booked a call out with them for my HP computer that was incredibly slow. Nigel from Heev IT swiftly arrived and ran diagnostic test for damage on all my computer hardware. My hard drive was busy failing so he installed an SSD for me (wow what a performance difference). His service was very quick and very professional, without costing an arm and a leg. I will definitely make use of his computer repair service again!
What a great experience with Heev IT services!  It was easy, convenient, and efficient to get my laptop fixed.  The tech is very professional, courteous and accommodating with service at your home if needed.  Will defiantly be my go-to for laptop repair services AND recommendations to others.  Thanks, Heev IT for being amazing!
Angelica Ramirez
2022-04-21
My company have used Heev IT for a few times, they are extremely friendly and always accommodating. They have always been able to solve tech issues for our business very quickly and they are incredibly knowledgable. Would highly recommend them for all your laptop repairs & IT support needs.
Highly recommend Heev IT. I dealt with Nigel last week after my Laptop had broken down, he came out to me, did an assessment & gave me advice, fixed my Laptop and delivered it a few days later as promised. Heev IT definitely offers the best laptop repairs near me.
Why Your Company NeedsHEEV IT'S ONSITE SUPPORT TEAM

Heev IT offers your business and Home a IT team that can come to you and fix your IT systems. Each time you call, the same techs will be there. They will be more than an IT support service resource. Our techs are knowledgeable and friendly, will respond quickly and make sure that your systems are up and running before they leave. They will log your call and keep it archived in case of a repeat issue.

Your Heev IT technician is your hero, always on the sidelines ready to provide the assistance you need.
We ensure that the most critical issues are resolved with an onsite professional. We can get a onsite tech to your home or office — anywhere in Somerset West, Stellenbosch, Strand, Gordons Bay and surrounding areas.
Our onsite support technicians can help with everything from quick installation to critical repairs and network maintenance to keep your business operations running
With Heev IT's onsite technical support, you can focus your full attention on the rest of business. With highly trained technicians visiting clients and businesses quickly to diagnose their computer problems before giving them exceptional service that ensures quick resolution times so they are back up running in no time!
With years of experience as an IT company focused exclusively upon resolving issues related specifically around networked hardware such as routers or switches; along with home office installations across Somerset West area including Cape Town– it comes as no surprise why those looking for professional advice from someone who knows what he is doing should turn first towards us at Heev IT. 
Fast response times – less time waiting for call outs mean less down time due to glitches, failures or security problem

Saves money on onsite support costs - why not get someone out to look at the problem?
Friendly team – we don't use complicated jargon. We treat you like a human being.

We pride ourselves on offering the highest quality onsite support services.
Simply get in touch via phone or email and we will arrange a call out,  and have you back up and running in no time.
Need Onsite IT support? Contact us today